Take on the all-new Pokémon game - Monster Evolution on R2Games
Are you ready to become a Pokémon master? Monster Evolution is a NEW Idle RPG game featuring Pokémon & Trainers based on the Pokémon theme. Adventure into the fantasy world of Pokémon! Here, you will encounter hundreds of Poké. Choose your favorites and train them in your way to become an unstoppable Poké Master! Catch Poké, battle against other Trainers, challenge Gym Leaders, and more... What else will you meet on your adventure to become a champion? Uncover the mysteries of the Pokémon world, and get rewards along the way!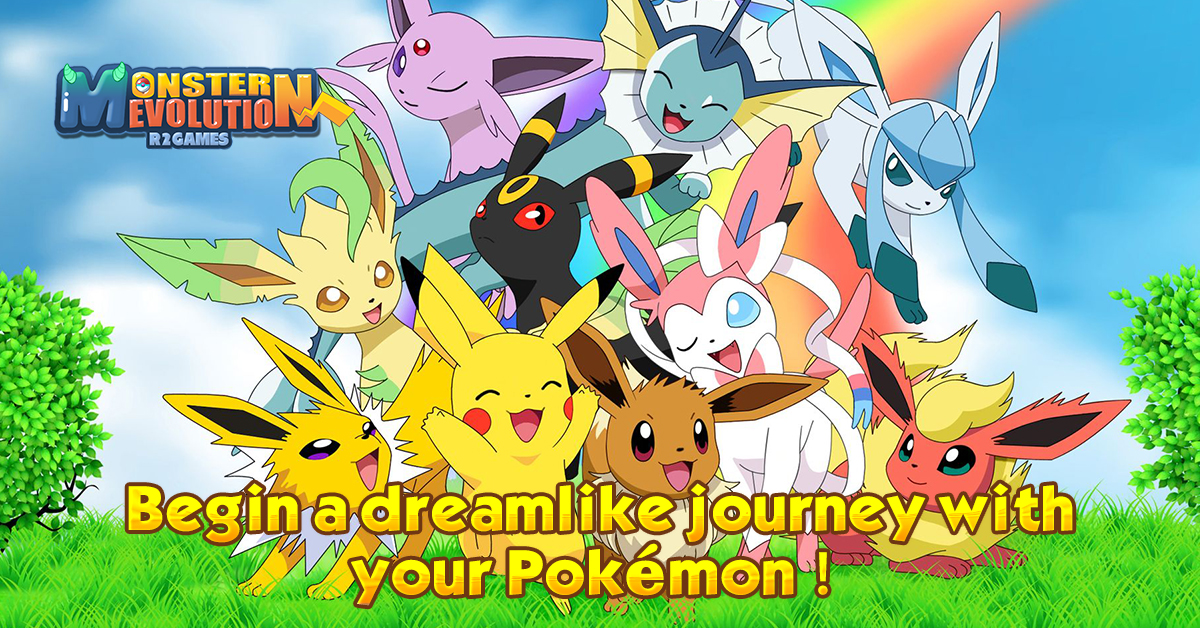 Game Features
[Relive the world of Pokémon]
A Pokémon-themed game that brings players into the fantasy Pokémon World.
[Hundreds of classic Poke]
Hundreds of classic Pokémon from the series.
Players can collect, train and evolve their poke.
Play wisely and take advantage of the Poke types.
[Multiple adventures and challenges]
Lots of maps for you to explore under different weather.
Challenge Gym leaders to collect all the Badges.
[Unique social system]
Unique social system and various gameplay features to enrich your adventure experience.
[Win in global PVP battle]
Join Trainers from the globe and compete in the ranked match with the global players.